What did he do?
He stepped back. He gave me time. He prayed. And so did I.
This wasn't just a decision I was making for myself. I was also choosing a daddy for my children, both the ones I already had and the others I knew God had called me to adopt in the future. Was Shawn the one God wanted for me?
God said, "YES!" And so did I.
Nine years ago, Shawn and I united our lives forever in marriage.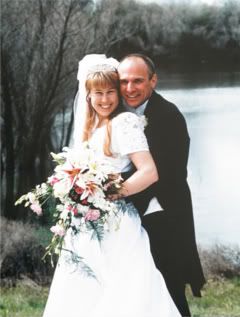 We became a family.
And started our journey together down this path called life.
It's been nine years of ups and downs, joys and sorrows, happiness and disappointment. It's been 100% worth it! I'm living my dream-come-true!
I love you, hon! Happy Anniversary!!!